"Over 20 years experience in Flavors and Fragrances Industry"
KNOWLEDGE,
EXPERIENCE,
RELIABILITY
AND PASSION
AT YOUR SERVICE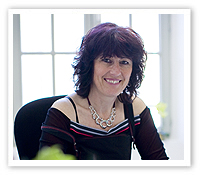 Chemical engineer specialized in engineering and project management, Genevieve Coulomb brings you over 20 years of experience in technical supervision.
It is amongst large companies and SMEs from the F&F Industry in which she served as Laboratory, Technical Research, Engineering, Quality / Environment (ISO 9001/14001), Scheduling, Production, IT, Technical Site Manager.
The following are the numerous projects which were undertaken:
> Facilities process to meet the requirements for improving production, growth or regulatory requirements.
> Construction of new plant (offices / labs / workshops / storage rooms / technical buildings).
> Computers (implementation and optimization of ERP software).
> Operating authorization documents