Implementation and optimization of an operations management software
> IMPLEMENTATION
> MIGRATION
> OPTIMIZATION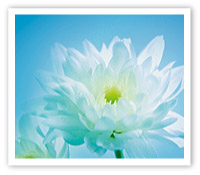 PROJECT MANAGEMENT FOR IMPLEMENTATION OF A MANAGEMENT SOFTWARE OR ITS OPTIMIZATION
TECH-ISI will guide you through the various steps involved in installing a new operations management software and its optimization.
Its wide knowledge of business and its specific, its experience will allow you to ensure consideration of your needs and constraints.
> Audit of your activity in order to know your flows, your procedures and specifications.
> Writing specifications incorporating specific development.
> Consultation with publishers, support during demonstrations and various tests.
> Help an advices in your choice (hardware and software).
> Project management during the implementation:
   – Elaboration and monitoring of planning.
   – Validation of data migration and hardware installation.
   – First level tests and tests with lead users.
   – Assistance during commisioning and start up with the users.
> Optimization.
THE INTERVENTION OF TECH-ISI WILL BRING YOU:
> Reduced costs and time by developing detailed specifications and a rigorous project monitoring.
> A development planned with consideration of your organizational constraints to generate the least possible disturbance.
> A decision support, getting as close as possible to your requirements and needs.
> A global consideration of the project, with total respect of confidentiality, allowing you to stay focused on your core business.