Identification of regulatory requirements and help in compliance
> RISK
ASSESSMENT
> IMPLEMENTATION
OF NEW STANDARDS
> CREATION /
MODIFICATION
OF ACTIVITIES
> NEW PLANT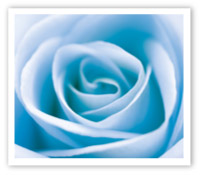 IDENTIFYING REGULATORY REQUIREMENTS APPLICABLE TO YOUR ACTIVITY AND ACCOMPANYING YOU IN COMPLYING WITH THEM.

TECH-ISI performs an analysis of your company in relation to regulatory requirements (such ICPE / DREAL, CARSAT, GMP in cosmetic industry …) in order to:
> Accurate knowledge of the regulatory status of your company.
> Prepare a development, a relocation.
> Implement news standards or comply with existing standards.
> Manage your risks.
> Avoid administrative sanctions.
We are by your side through the compliance implementation or obligatory periodic control, keeping track in conjunction with relevant agencies.
Our specific knowledge of this industry allows us to take into account privacy, technical and organizational constraints, far beyond the regulatory aspects.
We are an organization authorized to issue professional training services and are recognised, by the ministry of Labour and Employment, as a specialist in occupational risks Prevention.