Assistance in carrying out your technical projects
> DEVELOPMENT OF
INDUSTRIAL PREMISES
> PROCESS
INSTALLATION
> SITE RELOCATION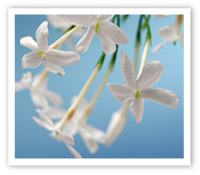 MANAGEMENT OF YOUR PROJECTS FROM YOUR NEEDS ANALYSIS UNTIL THE FINAL ACCEPTANCE
Receive a strong and rigorous technical support, source of proposals, decision support, based on over 20 years experience in the profession with a solid scientific and technical background.
> Identification of needs and areas for improvement, supported by our knowledge and our experience.
> Drafting of specifications taking into account the technical, regulatory and organizational constraints.
> Consultation, help and advice in choosing suppliers.
> Supervision and coordination of the work site to ensure compliance with costs, delays and your organizational requirements.
WE THEREBY GUARANTEE:
> Costs control and meeting deadlines.
> Negotiations with suppliers easier by writing detailed specifications.
> The right sizing the system to reduce to a minimum maintenance costs.
> A total confidentiality.
> A rigorously driven project which will allow you to stay focused on your core business.